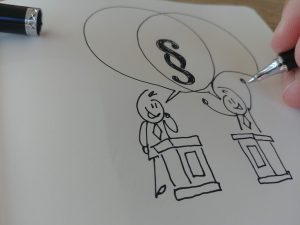 Please Note
Was Sie beachten sollten
Mit Ihrem Zugriff auf eine Webseite der ANLAGE.NEWS GmbH, sowie auf die darin enthaltenen oder beschriebenen Dienstleistungen, Informationen und Unterlagen erklären Sie, dass Sie die nachfolgenden Bedingungen verstanden haben und anerkennen. Diese Bedingungen sowie auch weitere Hinweise oder Inhalte der Webseite können jederzeit, beliebig und ohne Vorankündigung durch ANLAGE.NEWS GmbH geändert oder gelöscht werden.
Allgemeines zu Datenschutz und Verwendung der Daten
Allgemeiner Haftungsausschluss
Die Inhalte und Informationen auf dieser Seite werden «wie besehen» und «wie verfügbar» bereitgestellt, ohne Garantien jeglicher Art. ANLAGE.NEWS GmbH lehnt hiermit jede ausdrückliche oder konkludente Garantie ab in Bezug auf diese Webseite und auf alle Ergebnisse, die aus der Nutzung der Webseite und ihrer Inhalte erwachsen, inklusive, aber nicht nur, aller Garantien hinsichtlich der Handelsüblichkeit und Eignung für einen bestimmten Zweck oder Gebrauch. Zudem wird jede Gewährleistung ausgeschlossen, dass der Zugriff auf diese Webseite ohne Unterbrechungen bzw. fehlerfrei verläuft oder Mängel behoben werden. ANLAGE.NEWS GmbH übernimmt keine Haftung bezüglich Fehlleistungen des Internets oder importierter Daten aller Art (Einschmuggeln von Viren usw.).
Die Informationen auf den Webseiten der ANLAGE.NEWS GmbH werden regelmäßig überprüft und aktualisiert. Trotz aller Sorgfalt können sich aber Angaben zwischenzeitlich verändern. Eine Haftung oder Garantie für die Aktualität, Richtigkeit und Vollständigkeit der zur Verfügung gestellten Informationen kann daher nicht übernommen werden.
Verknüpfte Webseiten (Links)
Die Verweisungen mittels Hyperlinks von dieser Seite auf andere Webseiten werden nur zu Ihrer Information und Annehmlichkeit bereitgestellt.
ANLAGE.NEWS GmbH ist für den Inhalt der Webseiten, die aufgrund solcher Verbindungen erreicht werden, nicht verantwortlich. Deshalb distanziert sich ANLAGE.NEWS GmbH hiermit ausdrücklich von allen Inhalten aller gelinkten Seiten bzw. macht sich diese Inhalte nicht zu eigen. ANLAGE.NEWS GmbH kontrollieren und überwachen den Inhalt und das Angebot dieser verlinkten Seiten nicht.
Analytics – Datenschutzerklärung für den Einsatz von Google Analytics
Diese Webseite benutzt Google Analytics, einen Webanalysedienst der Google Inc. ("Google"). Google Analytics verwendet sog. "Cookies", Textdateien, die auf Ihrem Computer gespeichert werden und die eine Analyse der Benutzung der Webseite durch Sie ermöglichen. Die durch den Cookie erzeugten Informationen über Ihre Benutzung dieser Webseite (einschliesslich Ihrer IP-Adresse) werden in der Regel an einen Server von Google in den USA übertragen und dort gespeichert.
Im Auftrag des Betreibers dieser Website wird Google diese Informationen benutzen, um Ihre Nutzung der Website auszuwerten, um Reports über die Websiteaktivitäten zusammenzustellen und um weitere mit der Websitenutzung und der Internetnutzung verbundene Dienstleistungen gegenüber dem Websitebetreiber zu erbringen. Die im Rahmen von Google Analytics von Ihrem Browser übermittelte IP-Adresse wird nicht mit anderen Daten von Google zusammengeführt. Auch wird der Anbieter des Webanalysedienstes diese Informationen gegebenenfalls an Dritte übertragen, sofern dies gesetzlich vorgeschrieben oder soweit Dritte diese Daten in seinem Auftrag verarbeiten. Sie können die Speicherung der Cookies durch eine entsprechende Einstellung Ihrer Browser-Software verhindern; wir weisen Sie jedoch darauf hin, dass Sie in diesem Fall gegebenenfalls nicht sämtliche Funktionen dieser Website vollumfänglich werden nutzen können. Sie können darüber hinaus die Erfassung der durch den Cookie erzeugten und auf Ihre Nutzung der Website bezogenen Daten (inkl. Ihrer IP-Adresse) an Google sowie die Verarbeitung dieser Daten durch Google verhindern, indem Sie das unter dem folgenden Link verfügbare Browser-Plug-in herunterladen und installieren. Durch die Nutzung dieser Website erklären Sie sich mit der Bearbeitung der über Sie erhobenen Daten durch die Anbieter der Webanalysedienste in der zuvor beschriebenen Art und Weise und zu dem zuvor benannten Zweck einverstanden.
Urheberrechte
Inhalt und Struktur der Webseiten der ANLAGE.NEWS GmbH sind urheberrechtlich geschützt. Die Vervielfältigung von Informationen oder Daten, insbesondere die Verwendung von Texten, Textteilen oder Bildmaterial, bedarf der vorherigen schriftlichen ANLAGE.NEWS GmbH. Die auf der Webseite verwendeten Marken und Logos sind exklusives Eigentum von ANLAGE.NEWS GmbH .
Es ist nicht gestattet, diese Marken und Logos ohne vorherige schriftliche Zustimmung von ANLAGE.NEWS GmbH zu reproduzieren, kopieren, übermitteln, verteilen oder in anderer Weise zu nutzen.
Die Benutzung der Tarifrechner ist Interessenten vorbehalten. Die Aus- und Verwertung von Tarifinformationen zu kommerziellen Zwecken – sei es manuell oder mittels technischer Hilfsmittel – ist nicht gestattet. Insbesondere ist der Missbrauch der Tarifrechner durch Roboter verboten.
Services & Preisangaben
Trotz Anwendung größter Sorgfalt können irrtümlich falsche Angaben nicht völlig ausgeschlossen werden. Sämtliche Preisangaben sind unverbindlich
Our services are not being offered in the United States of America, to US-residents or US-persons as defined under US-securities laws. The same applies to residents of the United Kingdom and Japan. If you are resident outside of Switzerland please contact one of our respective offices.
Social Plug-Ins
What personal data we collect and why we collect it
Comments
When visitors leave comments on the site we collect the data shown in the comments form, and also the visitor's IP address and browser user agent string to help spam detection.
An anonymized string created from your email address (also called a hash) may be provided to the Gravatar service to see if you are using it. The Gravatar service privacy policy is available here: https://automattic.com/privacy/. After approval of your comment, your profile picture is visible to the public in the context of your comment.
Cookies
If you leave a comment on our site you may opt-in to saving your name, email address and website in cookies. These are for your convenience so that you do not have to fill in your details again when you leave another comment. These cookies will last for one year.
If you have an account and you log in to this site, we will set a temporary cookie to determine if your browser accepts cookies. This cookie contains no personal data and is discarded when you close your browser.
When you log in, we will also set up several cookies to save your login information and your screen display choices. Login cookies last for two days, and screen options cookies last for a year. If you select "Remember Me", your login will persist for two weeks. If you log out of your account, the login cookies will be removed.
If you edit or publish an article, an additional cookie will be saved in your browser. This cookie includes no personal data and simply indicates the post ID of the article you just edited. It expires after 1 day.
Embedded content from other websites
Articles on this site may include embedded content (e.g. videos, images, articles, etc.). Embedded content from other websites behaves in the exact same way as if the visitor has visited the other website.
These websites may collect data about you, use cookies, embed additional third-party tracking, and monitor your interaction with that embedded content, including tracing your interaction with the embedded content if you have an account and are logged in to that website.
Where we send your data
Visitor comments may be checked through an automated spam detection service.
What rights you have over your data
If you have an account on this site, or have left comments, you can request to receive an exported file of the personal data we hold about you, including any data you have provided to us. You can also request that we erase any personal data we hold about you. This does not include any data we are obliged to keep for administrative, legal, or security purposes.
How long we retain your data
For users that register on our website (if any), we also store the personal information they provide in their user profile. All users can see, edit, or delete their personal information at any time (except they cannot change their username). Website administrators can also see and edit that information.
If you leave a comment, the comment and its metadata are retained indefinitely. This is so we can recognize and approve any follow-up comments automatically instead of holding them in a moderation queue.
Media
If you upload images to the website, you should avoid uploading images with embedded location data (EXIF GPS) included. Visitors to the website can download and extract any location data from images on the website.
Use of Social Plug-Ins
Our Internet site uses social plugins (hereinafter referred to as "plugins") from online social networks. These plugins are displayed in each case with the logo of the corresponding network.